Lowell's Restaurant In the News
June 15, 2016
Bellingham Business Association Scholarship Awards Event.
We had a wonderful turnout tonight @ Lowell's. The BBA (Belingham Business Association) had their annual scholarship awards event. Scholarships were presented to
Rachel DeWolfe & Nicole Bousquet by John Orthman, President of the BBA. Congratulations & the best of luck with your futures.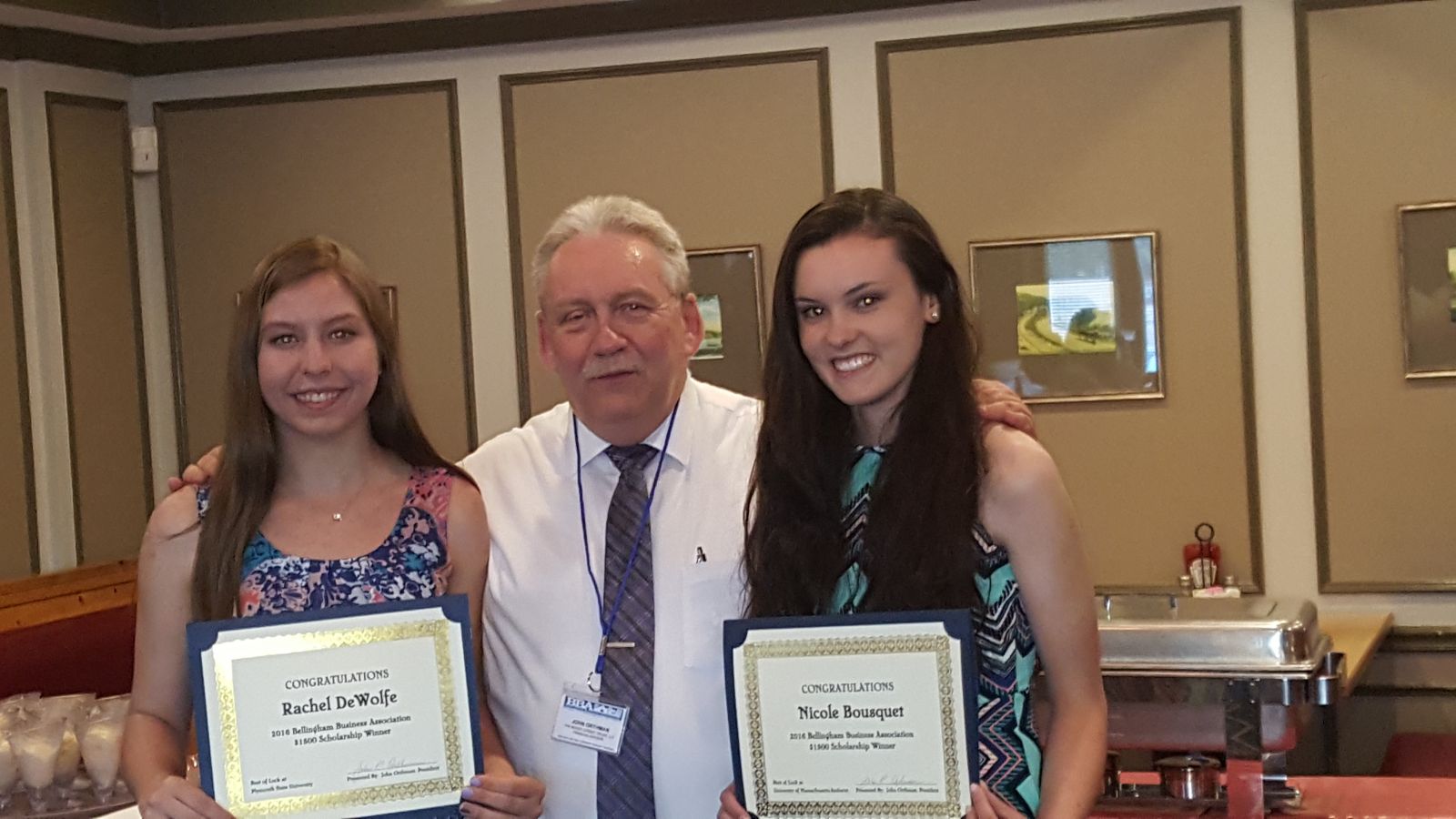 FAMILY, FRIENDS TURN OUT FOR HOLLY IN MENDON
MENDON

Over 130 friends, family and co-workers of Holly Frazee, recently honored her at a surprise chicken dinner benefit dinner, at Lowell's Restaurant, 75 Cape Road.

Frazee, a much beloved bartender at Lowell's, has been diagnosed with stage 3 ovarian cancer. She has a lengthy treatment process ahead of her in addition to the extensive surgery she has already had. She was completely surprised and extremely thankful for everyone's generosity and support.

The dinner was donated by Lydia and Nick Kotsianas, owners of Lowell's Restaurant, and the staff donated their time and tips, working the benefit. The evening included raffle prizes donated by friends, family and local businesses.
The staff at Lowell's wishes to thank all who contributed to the success of the benefit for Holly. Anyone still interested in donating to "Hope for Holly" can send a donation to Lowell's Restaurant 75 Cape Rd. Mendon, MA 01756.
Read more: http://www.milforddailynews.com/news/x46236605/Family-friends-turn-out-for-Holly-in-Mendon#ixzz1pC00GqNk